Quick Guide on Public Relations for B2B Brands
Introduction
B2B public relations are a strategic communication process that builds mutually beneficial relationships between organizations and their target audience, specifically other corporations. B2B (business-to-business) public relations analyze a company's dimensions to transmit strategic messages that reinforce the company's image.
The activities that B2B public relations encompass include:
Creating a communications plan
Writing press releases
Organizing events
Conducting corporate image or public perception analyses
Managing relationships and contacts
Creating content
All these activities allow you to foster trust with different external and internal audiences to meet the organization's objectives.

What Are Public Relations and Why Are They Important?
B2B public relations are a very important tool and even a managerial function that seeks to create direct communication channels with ideal customers, in addition to the objectives we mentioned initially.
How Do B2B Public Relations Help Organizations?
Reliability is a fundamental attribute for companies to be successful. This is essential for the B2B world, and that is why public relations professionals focus on bringing companies closer together, relying on tools such as social media to enhance connections.
Furthermore, public relations promote creating strategic actions that generate value within the industry. Thus, all companies need to activate their public relations, regardless of their industry, since they must disseminate information that conveys credibility and position the idea that they can carry out business with complete confidence.
We can list the main benefits of B2B public relations:
They increase the visibility of your products and services. Thanks to public relations, you can "showcase" everything you have to offer, highlight the value of what you do, and reach the customers you want.
They allow the public to find your brand. An adequate public relations plan will make it easy for your company to be found in search engine queries.
They enhance the organic positioning of your company. If you work properly, you can be recognized as a leader in your market. How is this possible? Through a strategy that includes content marketing, interactions on social networks and blogs, among others.
They tend to build lasting relationships. If the B2B public relations plan is implemented correctly, it will create unbreakable bonds with your customers and increase credibility in your industry.
They manage the reputation of your brand on social media. This includes social listening, responding to negative and positive comments, and creating messages aligned with your brand's message. All these activities will allow you to maintain your online reputation.
It is essential to remember that all the strategies you apply to your public relations must work in both.

Public Relations B2B and Marketing
The concept of marketing is very familiar to most companies, and we have already discussed what B2B public relations are. Now, we will talk about how these two areas relate to each other.
Although these two areas share certain common elements, they differ in their respective objectives. For marketing, the purpose is to influence the target audience to purchase the product/service or close the deal.
This means that productivity, through customer acquisition at the lowest possible cost, is essential for marketing. On the other hand, the goal of B2B public relations is for the brand to position itself within the industry to which it belongs. Therefore, the goal in this case is for the company to maintain a consistent image both inside and outside of the organization.
Now, let's talk about how B2B public relations relate to other areas such as communication and advertising.

B2B Public Relations and Advertising
The difference between these two departments can be summarized as follows: advertising is paid media, while B2B public relations are earned media, which means having generated interest from editors or journalists to refer to your brand.
Undoubtedly, both B2B public relations and advertising are essential when promoting products and/or services, but advertising is a form of communication in which the audience is persuaded to choose one offer over others.
On the other hand, B2B public relations focus on building and maintaining relationships with the different stakeholders of the company, gaining positive publicity by achieving a favorable reputation.
Specifically, the differences between these two areas are:
Implementation cost. Advertising involves an investment in media, while PR works to get your brand's appearance for free, based on the interest of journalists.
Control over what is published and how these appearances look. By paying for a publication, you can control what will appear in the media. This does not happen with B2B public relations, as the media has control.
Duration of public coverage. Usually, when advertising in a medium, the period it will be "on air" is determined. In public relations, this period is usually much shorter since it is about free publications.
Audiences to impact. While marketing seeks something more targeted, B2B public relations work on a broader audience (the different stakeholders of the company).

B2B Public Relations and Corporate Communications
Corporate communications and B2B public relations have several elements in common – for example, the skills of the personnel that make up these areas. Still, it is essential to know their differences to design appropriate strategies.
To achieve the effectiveness of B2B public relations, information between the parties must flow as expected so that the recipient clearly understands what your company wants to convey.
Of course, everything that is communicated must impact the minds of the target audience so that your brand can position itself as you desire and create the loyalty you seek. Due to this, PR professionals must take into account whom they want to impact, and before executing any action, a thorough investigation of the target audience is necessary.
Your B2B public relations strategy will be useless if the recipients do not understand what you meant.
B2B Public Relations and Social Media
According to experts, B2B relations on social media are a new way to interact with the target audience. Sharing information through these platforms will allow your company to connect with a wider audience (remember to use strategic tools such as hashtags).
It is also essential to mention that social media is a vital tool for B2B public relations because it allows you to reach audiences that may not be easy to reach otherwise.
Moreover, on these platforms, there are "influencers" who are worth supporting because they are a valuable resource for spreading your company's message and extending its reach, also achieving greater credibility among the audience.
If you're interested in using social media to expand the outreach of your public relation efforts, here are some ways in which you can use these channels:
Building and nurturing relationships: Social media platforms provide an excellent opportunity to build and maintain relationships with clients, stakeholders, and other industry professionals. By engaging with them on social media, PR professionals can foster positive relationships and increase their brand's visibility.
Sharing industry news and insights: Sharing industry news and insights on social media platforms can position the brand as a thought leader in the industry. This can help establish the brand's credibility and attract more followers, likes, and shares.
Creating and sharing content: Social media platforms allow PR professionals to create and share a wide range of content formats, such as blog posts, infographics, videos, and podcasts. By creating engaging and informative content, PR professionals can generate more traffic to their website, increase their followers, and build brand awareness.
Monitoring and managing brand reputation: Social media platforms are where customers often voice their opinions and concerns about brands. PR professionals can use social media to monitor and manage their brand's reputation, address negative comments, and respond to customer queries and feedback.
Collaborating with influencers: PR professionals can collaborate with influencers to promote their brand and products. Influencers can help increase brand awareness and reach a wider audience, particularly among younger demographics.

B2B Public Relations as a Global Driver
It is undeniable that globalization has had an impact on all spheres of society, and therefore B2B public relations are no exception. The practice of PR must have an international projection that puts your company in the eyes of the world. 
For security manufacturing companies to achieve this globalization, it is very important that their B2B public relations strategy reinforces relationships with relevant media through enriching and more flexible communications.
Good Practices for International B2B Public Relations
It is important to note that in Latin America, independent media are highly respected, so taking them into account and building strong relationships with them is crucial.
Some practices recommended for the success of international B2B public relations are:
Adapt your PR plans to the culture of the country you want to impact.

Research local media and information validators and establish strategic relationships with them.

Continuously review any important changes in the country so you can adapt your plans.

Include professionals on your team who know both the culture of the country and its language.

Analyze the behavior of social media in that country.

Evaluate the needs of your target market and how you can meet them.

Example of International B2B Public Relations
Given the highly competitive environment that currently exists in the security industry, it is essential that B2B public relations contribute to standing out in the global market.
Worldwide, there is a widely recognized company in the security industry: the British firm G4S, which specializes in outsourcing business processes in sectors where surveillance and security are considered a major threat.
Among the services this company offers are surveillance equipment, security personnel management, and prisoner transportation, among others.
Part of its worldwide recognition comes from asking several questions, such as: What is being said about us? Who is talking about us? Are we appearing enough in the media? And what can we do to achieve better results?
In addition, G4S saw the need to investigate its presence on social media and adapt its policies accordingly. After this evaluation, the company was able to identify the areas in which it needed to work and thus improve its image and reputation among its target audience.
Currently, this company has a presence on all continents of the world and employs more than 490,000 people.
In conclusion, the goal of B2B public relations is for both current and potential clients to have total confidence in your brand. Therefore, you cannot neglect any of the tasks or strategies in this area, as the optimal performance of these also depends on the economic results that your company wants to achieve.
Fill out the form below to download
We promise we don't send spam
Our Blog
——— Learn more and take action for your business ———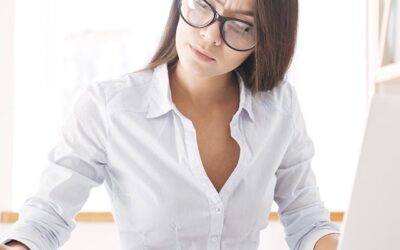 Press releases are still one preferred communication tool for marketing communications managers. Yet, many professionals fail to use them, launching promotional texts editors don't care about. I want to share Signalis Group's guide to produce a press release media...
read more