In B2B, social media marketing is becoming increasingly important to connect with Latin American consumers. In the last few years, the region has gotten far in making the shift from traditional media to digital media.
Although this shift happened before in other parts of the world (such as the US and Europe), the increased use of smartphones and the internet has led to Latin America catching up.
But despite this shift, there's still a trend among B2B companies to focus on traditional marketing methods. Considering how effective digital programs are proven to be, many brands may be missing out.
Prioritizing their adoption will give your company a sharp edge against the competition and a substantially higher ROI.
Are Social Media Platforms Popular in Latin America?
So, exactly how popular are social media networks in Latin America? You'll be surprised. According to Statista, four out of five Latin Americans have a profile on social media.
"Social media use in Latin America is higher than in any other region in the world, with users spending over three and a half hours a day on average in 2019, almost twice the North American average."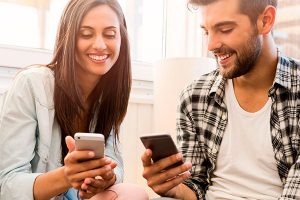 As a matter of fact, the top 3 countries with the highest digital ad spending growth are Latin American! What's more, Brazil and Colombia rank among the top fastest-growing countries on LinkedIn.
Given the latter, social media is undoubtedly a strategy that B2B companies should consider in the region to strengthen their marketing efforts.
Now, the real question you must be asking is how do you leverage B2B social media marketing to reach Latin customers?
The Best Social Platforms for B2B Brands in Latin America
An important issue you need to address is which social networks you will use to distribute your content and reach your audience.
The answer is different for every company, but some platforms are generally great for nearly everyone. Take a look at the most popular platforms in Latin America.
Naturally, your B2B social media marketing campaigns in the region should include some of these platforms.
In our experience, these are the best social platforms for B2B brands in Latin America (we even use these ourselves):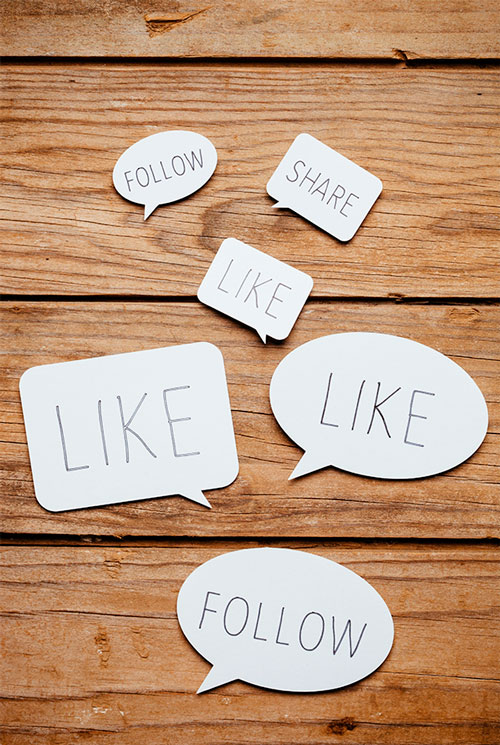 LinkedIn is the king of B2B social media and the perfect place to establish your industry expertise. Essential as it is the most popular B2B network.
In Latin America, nearly everyone is on Facebook. Since a large part of your audience will prefer to connect with your brand through this network, it's logical to be here.
Not only does twitter excel as a means to promote your brand, but it also functions as a customer support platform. Great network to share real-time news and to chat with users.
Visual network to share photos and videos in a snackable format. Although often overlooked by B2B brands, more than 25 million businesses worldwide use Instagram.
Due to the fact that it's an instant messaging platform, it's also overlooked by B2B businesses. With a popularity that rivals Facebook, it's an excellent channel to expand your reach. Every day, more promotional campaigns are carried out across the region using this channel owned by Facebook.
Although these are consistently effective across B2B brands in Latin America, your industry, business model, and target audience will ultimately determine which platforms are best for you.
For example, B2C companies targeting younger people will usually find Instagram to be essential, but the same can't be said about LinkedIn – which is more important in B2B.
To make a better selection, we highly suggest creating your buyer personas first because they will give you great insights about the platforms that your audience uses.
You should also study which platforms are commonly used by successful competitors. However, keep in mind that not everything that works for a competitor will work for your company.
Nearly 40% of Latin America watches videos on their phone, and this is mainly through YouTube. We discuss how to leverage this powerful social platform for video marketing here.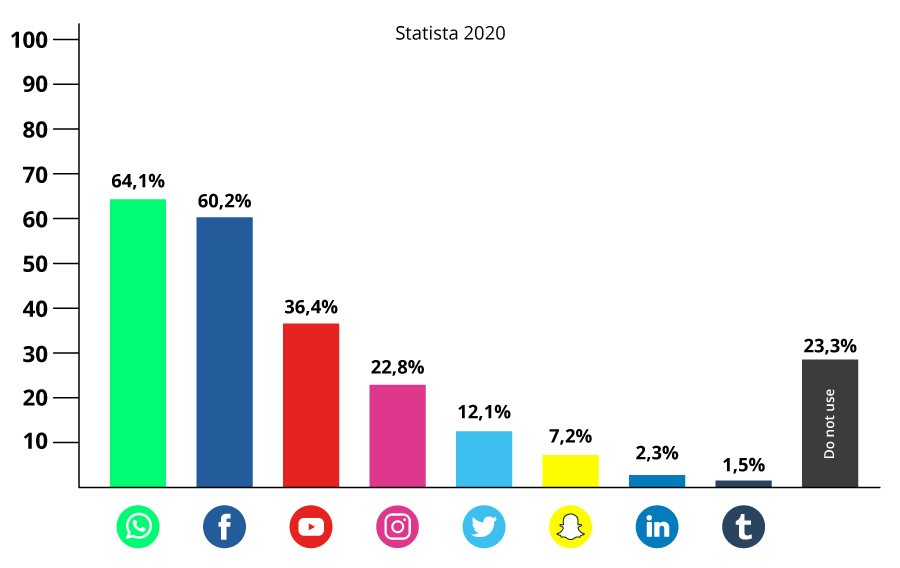 In a Statista survey conducted among more than 20,000 Latin social media users, out of all the channels mentioned above, WhatsApp is the most used platform. 64,1% of the respondents claimed to have an account.
Facebook gets second place, with 60.2% of respondents claiming to have an account on this platform.
YouTube gets third place (36.4%), and Instagram (owned by Facebook) is fourth with 22.8% of respondents owning an account.
Social Media Ads
Should B2B companies in Latin America use paid social ads?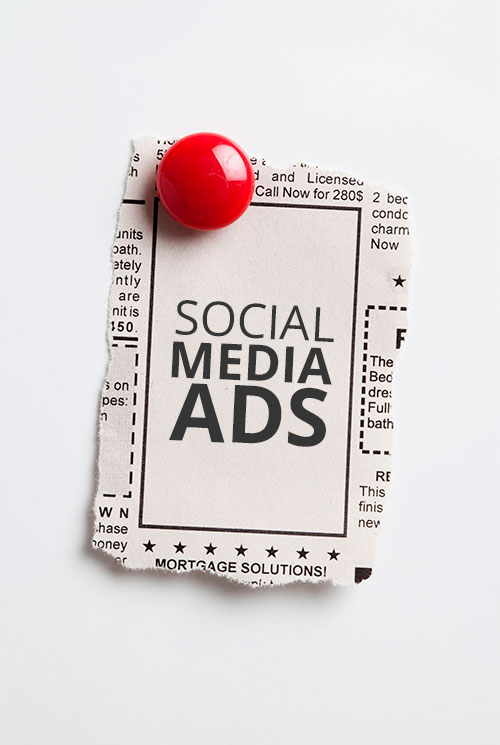 Social media channels offer endless opportunities to publish paid content to promote your brand and acquire new leads. They also let you accurately retarget leads or customers to give them the final push through the pipeline (and make a sale).
Considering how effective social media ads are in our (and millions of other businesses') experience, there's no reason to exclude them from your program – especially since ads have many benefits that other channels lack.
For example, one of the most appealing things about paid channels, such as social ads, is seeing results quickly. Organic channels, such as SEM or free social posts, usually take MUCH longer to start working.
Although it's true that organic channels have a higher ROI in the long term, if your business needs or wants quick results, ads are the way to go.
You can use them to immediately target leads, engage customers, and even drive new traffic.
However, you need to be realistic with your expectations. Before you start seeing results, you need to tweak and optimize them.
One of the best ways to do this is through A/B testing – a tactic that consists of measuring the performance of two nearly identical ads with slight differences.
This helps you maximize the ROI of every ad by optimizing each element.
This can take a few weeks or months, but, compared to other channels, expect positive net returns more quickly.
Which platforms should B2B brands in LAM use for ads?
Out of all the platforms that we discussed previously, all of them let you set up ads. (Except WhatsApp, where the value lies in posting free promotional messages in your groups.)
There are many options to choose from, but you should intelligently select your platforms based on your target audience's demographics – which you can identify by creating your buyer personas. (We'll discuss this in a minute.)
Another factor to take into consideration is the best-performing platforms for your brand organically. A platform that's already working well for you is more likely to succeed when you place ads.
For example, if your free posts on Facebook are doing very well, it's worth giving Facebook Ads a try.
B2B Social Media Marketing Should Start With a Strategy
Before you start a B2B social media marketing campaign, creating a strategy first is the smartest approach to take.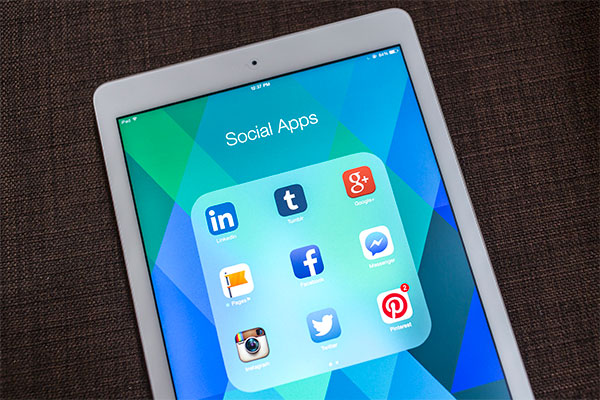 Your social marketing activities will require a fair investment of time, effort, and money. Without proper planning, you won't get as much out of your efforts as you could.
A strategy will help you make smarter decisions and determine the activities that will bring you the most results.
Although it's possible to succeed without one, winging it and taking a "random" approach may produce unexpected results.
Critical Elements of a Solid Marketing Strategy
It's vital to understand your Latin Audience to create an effective social media strategy.
Today's inbound marketing landscape is all about offering value to consumers to attract them. Understanding your typical customers will help you publish social content tailored to them and downloadable offers that provide solutions to their pain points.
Here's how:
Create your buyer personas
Buyer personas are fictional characters with descriptions that represent your typical or ideal customers. Writing down your customer's characteristics – such as their interests, background, pain points, and demographics – will help you and your team step in their shoes more easily.
Set SMART goals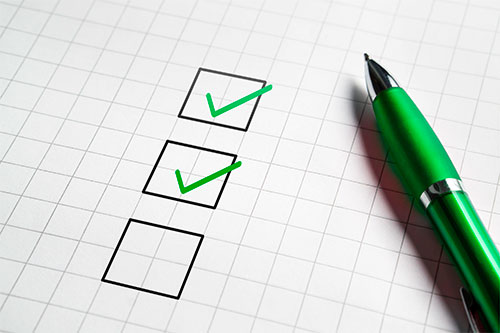 Now that you have a better understanding of your customers, it's time to focus on your brand.
To create a successful social marketing program, setting goals is very important. This will improve your understanding of your progress, mistakes, and which areas need improvement.
An effective goal setting tactic is to create SMART goals. SMART stands for:
Specific – Set clear, detailed, and specific goals.
Not specific "Grow the business this year."
Specific: "Make 1000 sales by Dec 31."
Measurable – Set a goal that you can track and that you'll know when you reach it. Typically, this means setting numerical goals.
Attainable – Push yourself but know your limits. Your goals should be realistic for your circumstances and resources.
Relevant – Set goals that support your business' ultimate goals. Your goals should be relevant in the big picture.
Time-bound – Set a deadline for your goals.
Track performance and progress with these metrics
To effectively track your progress, identify which metrics provide a more accurate measurement.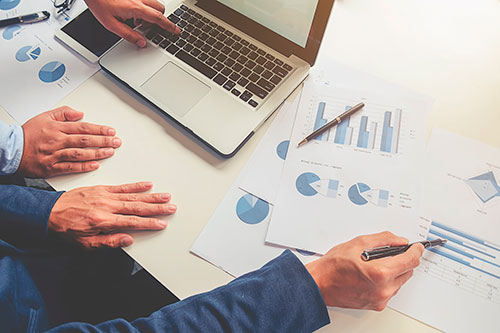 The metrics you should track will depend on your goals. For example, if your goal is to increase LinkedIn awareness, start by monitoring shares and followers.
Reach: followers, mentions, impressions.
Engagement: comments, likes, clicks, favorites, shares.
Conversions: sign-ups, downloads, subscriptions, purchases.
However, there are more metrics to look into.
Wrapping up
The global growth of eCommerce, social media and digital marketing took over Latin America eminently and suddenly.
As the most connected region to social media in the world, its full of promising opportunities that are attracting B2B brands to expand to these markets.
If that's you, check out our infographic about the situation of social media in relation to Latin countries, major platforms, and the tactics used by brands.