Over the last decades, mobile devices have evolved dramatically, and the latest generation of phones provides more computing power than the average desktop or notebook computer. 68.1% of all website traffic is now coming straight from the palm of our hands. What does this mean for marketers looking to generate leads and customers from online sources? It means that it's time to adopt a mobile marketing program.
Marketing is similar to music. Musicians use melodies to connect with the feelings in their audiences. Record labels identify preference trends, and soon after, their artists begin to introduce new sounds to entice wider audiences.
As record labels do, you, the marketer, need to adjust to your audience's preferences by ensuring that the information you produce aligns with the needs of your group of interest. This also involves making adjustments to your content and website based on the device visitors are using, their language, and their location.
Understanding your audience's context is critical for the success of your marketing program. For that reason, we want to share three basic steps you can take to boost your mobile marketing program.
Creating Content For Mobile Devices
Should you produce content for desktop or mobile? Do mobile users enjoy long-form content? Those are valid questions, but the reality is that there's no guidebook for writing for mobile devices.
However, it's a good idea to stick to these general recommendations.:
Be careful when including images. When adding photos and content, take out your phone first to check if they load adequately. Are the pictures compressed properly to load smoothly in mobile? Also, avoid including excessive amounts of text, as they can slow your website down.
When writing for mobile users, opt for shorter paragraphs and keep unnecessary words to a minimum.
Keep in mind what platforms people use to reach your website on their mobile device (social media, email, etc.) This is important, as you should adjust your content according to the style and nature of each platform.
Marketing is all about providing value, but what we see as valuable can change significantly depending on our current environment. As a marketer, your goal is to offer helpful resources to your audiences in the platforms they spend the most time on.
Achieving this should be one of the priorities of your mobile marketing program: if your buyer personas are heavy mobile users, they should be able to enjoy your content as much as they would on a conventional computer.
Remember the third tip we gave you about creating content that's specifically tailored for each social platform? Some stats suggest that you should pay more attention to the length of your posts on each network:
On Facebook, posts under 40 characters are likely to see an 86% increase in engagement. Therefore, keep your posts between 40-80 characters.
On Twitter, posts with less than 100 characters get 17% higher engagement rates, so stick to posts between 71-100 characters.
On Instagram, publish content between 138-150 characters and keep in mind that posts with 5-10 hashtags are ideal.
On Linkedin, stay between 50-100 characters.
Some brands don't pay attention to this detail, and they just copy and paste content from one platform to another.
Digital marketing for mobile is about having a conversation, attracting the attention of prospects, and making emotional connections with them right where they are.
A blog post should contain at least between 1500 and 2000 words to attract prospects' attention, and website homepages shouldn't be longer than 800 words—a very different picture compared to social media.
So, how does this work in practice? Content marketing is much like a funnel. It starts with social media, followed by the website homepage, the site's blog posts, the about us and history pages, etc. Knowing how much time you have to communicate on each platform/channel is critical.
Test Your Site For Mobile Performance
Even with the best content out there, the most significant way to gain with a mobile marketing program is making sure your website runs smoothly on smartphones and other mobile devices.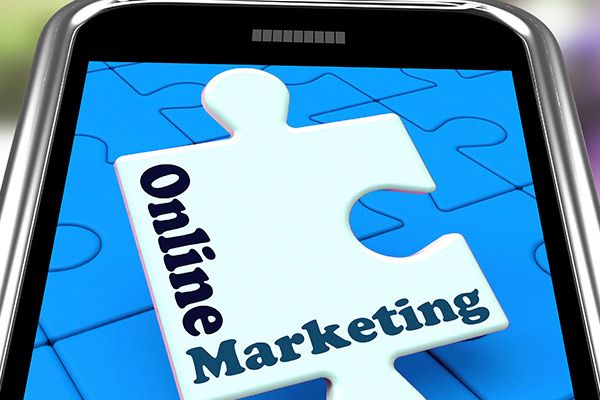 Unfortunately, websites are most often built and tracked with desktop first in mind, leaving mobile aside. However, according to Julian Arcila, CEO at Signalis Group, "the latest update of Google's algorithm considers mobile optimization for their rankings more than ever. It's true, and even Google knows that mobile comes first before anything."
Ask your webmaster to review your site's performance on mobile devices. Speed matters for both desktop and mobile, but visitors accessing your site from a smartphone are less likely to wait until a slow site loads.
If you are building your site, consider creating its mobile layout first and then adapting it for the desktop. Why? Switching to a mobile-first design led to 30% more conversions compared to desktop.
Use Responsive Design For Web
Lastly, we come to design. Make sure everything is readable from afar.
The first loaded screen that a mobile user will see should accomplish the following:
sets the tone and personality of the company visually,
communicates who you are and what you do,
develops an interest to scroll down and keep browsing.
We all have seen it, a website that immediately overwhelms you with a 300-word essay right at the top. Instead, let users choose what to read based on interest rather than throwing it in their face.
Lastly, and most importantly, mobile users love video content. According to the State of Video Marketing report published by HubSpot, 87% of the video marketing professionals inquired said that video gives them a positive ROI. It is an efficient and effective way to communicate who you are, what value you provide, and what you have to offer.
Furthermore, adding a video link to your website allows you to retain loading speed without affecting your website performance since the video loads on YouTube's servers.
In summary, these are some ways to give your business an edge when it comes to a Mobile Marketing Program. What will your next step be?